Industry Veteran Christian Erickson Joins Qnect as Director of Global Marketing and Sales
Christian Erickson Joins Management Team to Drive Awareness and Customer Growth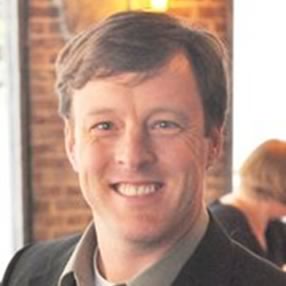 Qnect, the connection optimization software company, is welcoming aboard Christian Erickson as its Director of Global Marketing and Sales. In this new role, Erickson will steer the company's marketing strategies and sales operations in order to align with Qnect's vision.
With more than 20 years experience in both sales and marketing, Erickson previously served marketing and leadership roles at AEC industry companies such as Autodesk and Tekla where he led projects to increase awareness, generate demand and engage the customer base. He has a proven track record of building successful marketing programs, teams and delivering results from startups to public companies.
Jef Sharp, Qnect's CEO said, "We are at a critical stage of growth. Our commitment to our current and future customers continues to lead our decisions. Christian is a leader who understands this and has a strong history of putting customers first. We are excited to have him join our team to help shape Qnect's global culture and product narrative while introducing new customers and keeping our current customers well nourished."
"Qnect offers steel detailers, fabricators and engineers a unique value proposition for a changing industry. Qnect's optimization technology offers traditional professionals an opportunity for the incremental change they are comfortable with, while offering cutting-edge professionals an opportunity to leapfrog the competition, to increase profits and exceed deadline expectations," says Erickson. "I am honored to join such a high-caliber team with a product that has such a positive impact on the steel industry. Qnect exists to make a profound difference in the industry and to change the lives of our customers."
Discover how Qnect's intelligent, cloud-based connection software can optimize your projects — contact Christian at christian@qnect.com for a demo.